Commercial Hood Repair: Why it is so important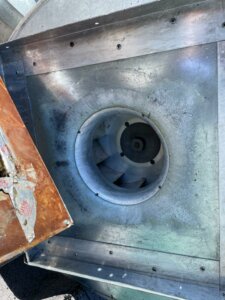 The safety of your restaurant kitchen is dependent on a working hood. If problems arise, you and your staff should quickly address them.
LA Hood Cleaning has been cleaning and maintaining commercial restaurant exhaust systems for years. We provide services to cities and towns all along the Orange County, El Segundo, Santa Monica, Glendale and surrounding areas.
Apart from restaurants, we also offer fan repair and service for kitchens at schools, stadiums and military bases, hotels, breweries and supermarkets.
Our LA Hood Cleaning team will provide the assistance you require when you call 310-340-6232 regarding the necessity for commercial hood repair.
Signs Your Commercial Kitchen Exhaust Fan needs Repair or Maintenance
Kitchen hood fans' purpose is to heat, steam, or odors from the kitchen, then cycle clean, new air back into it. If your kitchen exhaust system and hood need to be repaired, they will inform you. Here are some signs:
In your kitchen, you may notice lingering smoke or a hovering haze.

Constant temperature fluctuations, feeling like inconsistency heating or cooling

You may notice odors emanating from outside your kitchen.

An unexpected increase in dust or dirt in the kitchen

It was difficult to open the doors of the facility
Types of Commercial Hoods
If you need maintenance or repair services for commercial kitchens, it is important to understand the differences between the Type I and II hoods.
Although all commercial kitchen exhaust systems use the same basic components such as a vent-hood, filters, and ductwork, Type I Hoods can handle a wider range air borne components.
Type I Hoods trap moisture, heat, odors and oil vapors.

Type II Hoods can only remove moisture, heat, and odors but not smoke or oil vapors.
Preventative Maintenance for Restaurant Hood Vent Repair
Safety standards and fire hazards are the top priorities for any commercial kitchen. A certified kitchen exhaust cleaner can perform a regular inspection and service to make sure that the exhaust systems work as they should. Commercial hood repair is therefore necessary.
Regularly washing your kitchen hood with soapy warm water and scheduling professional maintenance from LA Hood Cleaning can help keep it in top condition.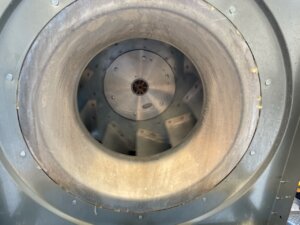 Commercial Hood Cleaning Has Many Benefits
Regular preventive maintenance will save you from having to repair your hood vents in an emergency. This could cause major disruptions in your operations, which can lead to a loss of profits and reputation.
Commercial hood cleaning can bring many benefits to your business, especially in reducing the dangers of a fire. Clean and maintain your commercial kitchen exhaust system. This will improve the safety and comfort of your kitchen and increase productivity. Your hood can be kept in excellent condition by:
Improve Ventilation
Assist in maintaining the climate control in your restaurant.

Protect wooden walls and furniture against excessive heat or humidity to prevent damage

Prevent spread of diseases

Keep your insurance premiums lower

Stop potential problems with commercial kitchen exhaust fan repair from ever happening

To avoid being penalized, make sure your facility follows the fire code.
Commercial Kitchen Hood Repair – Trusted company
LA Hood Cleaning is a friendly company with years of experience in commercial exhaust fan repair, commercial light repair and commercial hood motor repairs. If you need assistance in Santa Monica, El Segundo, Glendale, Orange County or the surrounding areas, we will gladly help you.
LA Hood Cleaning is available by calling 310-340-6232.