LA Hood Cleaning Reviews 3 Los Angeles, California Restaurants
Gastropubs is a British term for a high-quality food pub.  Los Angeles is a mecca for gastropubs, so I am writing about three gastropubs that are located in the Los Angeles area.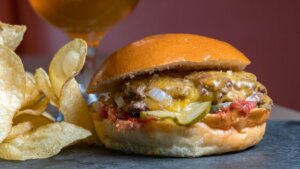 Mohawk Bend, located in the Echo Park neighborhood, opened their doors on August 1, 2011.  Located on a remodeled one-hundred-year-old Vaudeville Theatre, it features a brick and metal work interior with ten thousand square feet for the restaurant.
Owner Tony Yanow contacted Kristofer Keith of Spacecraft Group to redesign the Vaudeville Theatre.  Spacecraft Design Group is known as one of Los Angeles's premier restaurant and design companies.
The cathedral ceilings in Mohawk Bend are a beautiful entrance feature to the dining area.  There is a communal table is between bars and it serves seventy-five beers on tap.  The open kitchen at Mohawk Blend has a majestic custom-built Woodstone oven.
Named after the original theatre, the Ramona Room, is separated from the pub area by a twenty-foot mosaic glass wall.  There is a curtain that can be open or shut to give the room a private feeling for wedding receptions or other intimate gatherings.
They have over one thousand one hundred reviews online that give them a four-point four-star rating.  I am sure you won't be disappointed if you make this one of your bucket list restaurants when you visit Los Angeles.
Plan Check Kitchen + Bars' first location was next to the Building and Safety Department in 2012.  Founder Terry Heller chose the name because he watched hundreds of Designers, Architects, Engineers and Developers go in and out of the building to get their plans reviewed and permitted.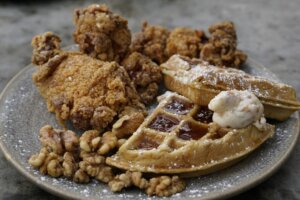 Plan Check Kitchen + Bar now has several locations ranging from downtown to the beach cities.  There is one in the Sawtelle area also known as Japantown.
One of the unique items they serve is their Ketchup Leather.  It is made by dehydrating ketchup that is spread onto a baking sheet and cooked for three hours at a low temperature.  They then slice it into squares that look like slices of American Cheese.  Served on their Chef's Favorite Burger it is a big seller.
With over seven hundred reviews and over a four-star rating, they are doing something right in Los Angeles.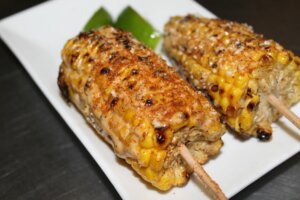 Los Angeles has a neighborhood known as the Miracle Mile.  It was home to the May Company Department Store who had stores all over California and Nevada.  It is also the home of Spare Tire Kitchen & Tavern.
It is said that Spare Tire Kitchen & Tavern filled a needed void in the neighborhood.  They have twenty beers on tap, fourteen kinds of bottled beer and six kinds of canned beer.  They feature mostly local craft brews.  They also have a wide selection of whiskey.  You can choose Jack Daniel's or the expensive Pappy Van Winkle.
Their Happy Hour daily from four to seven in the evening features five-dollar beers and glasses of wine.  You can also choose some of their five-dollar appetizers like chicken and waffles, beet salad or a classic pizza.
Since they opened in 2015, they have gotten several hundred positive posts on the internet.
This article is sponsored by LA Hood Cleaning.  We have been doing hood cleaning in Los Angeles, California for years.  Our trained professionals are certified and bonded in hood cleaning.  A commercial kitchen should consider having a professional hood cleaning done at least once a quarter.  This prevents grease fires and food contamination.
Connie Fent, the author of this article, owned a hood cleaning company in Sacramento, California.  She is very knowledgeable in the hood cleaning industry.  She performed an exit strategy with her hood cleaning company and now helps hood cleaning companies all over the United States become successful.  She can be reached through her website https://hoodcleaningmarketing.com.