Your Guide on Hood Cleaning Prices: Commercial and Restaurant Kitchens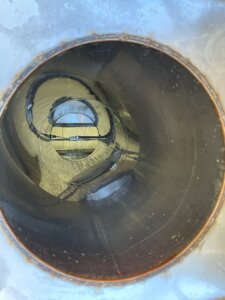 A commercial hood cleaning is a must. The price of kitchen exhaust hood cleaning depends on the type and condition of the hood. LA Hood Cleaning can provide thorough and affordable services regardless of the type of kitchen exhaust hood that you have.
Hood Cleaning Cost Factors
There are many factors that can influence the cost of cleaning. A professional cleaning service will assess the needs of your hood and give you a detailed estimate.
Multiple Locations
Let's say you own a restaurant chain that uses the same kitchen cleaning company for multiple locations. This will allow you to get loyalty discounts as well as peace of mind, since you know the company and its work ethic.
Hood System Size and Configuration
You can expect an increase in price if there are multiple exhaust systems and/or hoods. You may see an increase in your cost if you have large hoods. A two-story kitchen may mean that the ducts are longer and will be more expensive to clean.
Hood System Condition
You should maintain your kitchen range hood on a regular basis to avoid an increase in the cost of repairs.
Restaurant & Commercial Hood Cleaning Prices
Prices for commercial and restaurant services start at $595 on average. This covers cleaning your ductwork, applying pressure-washing grease and shining your hood. Every project is unique, and prices will vary depending on whether there are any repairs or replacement parts.
Avoid hood cleaning companies that are extremely low-priced. You can be in danger if you cut corners on hygiene and fire safety. This could lead to higher costs.
What are the Key Elements to Hood Cleaning Prices?
The old saying is, "If it seems too good for it to be true, then it probably will be." An abnormally low price could indicate that a company doesn't have liability coverage or is using subpar cleaners.
To ensure quality cleaning, you don't necessarily need to hire the most expensive company on the market. But it is worth doing your research and working with a reputable company. A company worth hiring should give you a free estimate so you can plan ahead and be aware of the costs.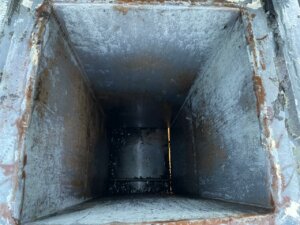 Hood Cleaning by a Reputable Company
LA Hood Cleaning offers a free estimate for professional hood cleaning. Contact us to get a quote. We've been providing high-quality services for the greater Los Angeles area for years.
To discuss your options with one our skilled technicians, give us a call today at 310-340-6232.