Rooftop Grease Contentment: Is it Necessary?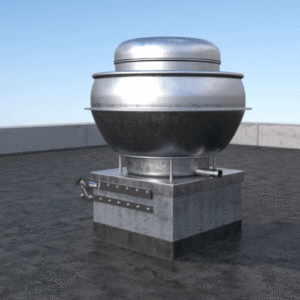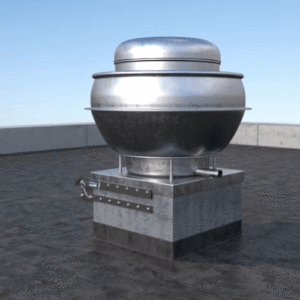 What are rooftop grease containment devices and what are their importance? To summarize, a rooftop solutions grease protector is required by law in order to maintain NFPA codes. They are vital to the safety and function of commercial kitchens.
Insurance companies, commercial kitchen lease agreements, and roof warranties may require rooftop grease containment systems. To comply with your insurance companies and the law, it is important to have one.
Continue reading for more information about rooftop grease containment systems.
What is Rooftop Grease Containment?
Rooftop grease containment systems are basically a unit with a filter. Filters can be used to trap excess grease, but still allow water to pass through them. Filters need to be replaced as soon as they get too dirty or become old. Rooftop grease containment systems must also be regularly inspected.
Rooftop grease containment systems can be found on roofs. They are susceptible to excess rainwater, making them more susceptible to clogging.
Rooftop Grease Containment Systems Benefits
A rooftop grease containment system can be a great asset to your commercial kitchen because of its essential nature.
Rooftop grease containment devices are used to prevent grease buildup and reduce the danger of kitchen fires. There are many grease containment products available, all of which are designed to help in the prevention and control of kitchen fires.
Rooftop grease containment systems that are high-quality and cost-effective offer several benefits:
It is important that your commercial kitchen conforms to all applicable laws.

There is a lower risk of cooking fires.

You can prevent grease from reaching your roof.

Prevention of roof damage

Improved kitchen functionality.

Assisting you in ensuring that your roof meets the insurance and warranty requirements.
Rooftop Grease Containment Near Me
LA Hood Cleaning can help you find a reliable roof grease installation and maintenance service.
LA Hood Cleaning is a specialist in commercial kitchen maintenance. Our specialists will make sure your kitchen meets all industry standards, is safe and functional to ensure you have a productive workplace.
We know that the quality of your commercial kitchen and how it is maintained for staff safety and usability are important factors. Don't let grease build up in your commercial kitchen and cause it to be less productive and functional. Get the rooftop grease containment system you need and make sure that everything is safe and well maintained.
LA Hood Cleaning is available to answer your questions about our rooftop grease containment system services.  Call us at 310-340-6232.